Changes to the 457 Visa and the new STSOL & MLTSSL Lists
The Prime Minister and Minister for Immigration confirmed that existing 457 visa holders (as of 18 April 2017) will still be able to apply for a permanent visa and will not be affected by the following changes;
Any 457 sponsorship, nomination or visa applications that are NOT on the new list (please contact us to check your occupation) and NOT decided by 18th April 2017 will not be approved. It's possible that some DIBP application fees may be available.
457 applications lodged from 19 April 2017 onwards will need to have the occupation on the Short term Skills Occupation List (STSOL) or Medium & Long Term Skills Strategic List (MLTSSL) occupation lists.
If you are granted a 457 visa after 18 April 2017 off the STSOL list, it can only be granted for 2 years. There will be one (only) further extension allowed after that for another 2 years. You will not be allowed to apply for a permanent 186/187 visa under that occupation if it is on the STSOL.
If you are granted a 457 visa after 18 April 2017 off the MLTSSL list, it can be granted for 4 years. You will be able to be apply for a permanent 186/187 visa after 3 years on a 457 visa if that company decides to nominate you.
From March 2018 the new TSS visa will have replaced the 457 visa. You will need to have 2 years work experience before applying and your occupation will have to be on the STSOL or MLTSSL lists. If you are on the STSOL list you will also have to show you only want to stay in Australia temporarily.
From March 2018 you need to have your occupation on the MLTSSL occupation list to apply for company/employer sponsored permanent residence. You will also need to commit to working for the company for 3 years, have an IELTS of 6+ and be under 45 years of age.
Were you thinking about applying for a 457 visa and now not sure what to do?
These changes to the 457 visa system mean that many people now have to change their strategy for migration to Australia. If you're unsure what to do next, or unsure whether or not your chosen application is on the MLTSSL or STSOL lists then please get in contact with one of our experts. If you're an employer, and not sure where this leaves you with regards to one of your sponsored workers, please get in touch.
Our Services
Applications for both temporary and permanent residence visas for employment, business or workplace training activities
Sponsorship, by Australian employers, of highly skilled individuals to migrate to Australia or remain permanently in Australia
Migration to Australia of individuals with proven business or corporate achievements in the various categories of business skills migration
Adding family members and dependants to existing sponsored visas
Assistance with monitoring visa expiry dates and compliance for both sponsors and visa applicants
Foreign investment approvals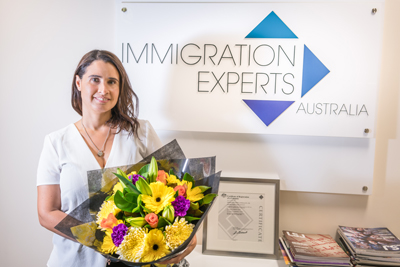 "We love helping companies, and their new employees, and it's an extremely rewarding part of our roles when we have helped a business achieve it's recruitment goals"